During the last couple of years the demand for oil has strongly increased and world-wide oil prices have continuous been rising, On the other side safety and environmental regulations have become major issues in today's world, therefore the search for reliable and environmental aware supply partners have strongly increased. As a pioneer to coop with this strong demand, our group has heavily invested in ISPS safety solutions, high skilled and experienced people, and a environmental friendly quality & safety system for newly manufactured and reconditioned parts. Quality, Service, Availability, Environmental friendly and safety are our keywords. Let us make the difference in today's World.
Aircompressors new and spare parts
During the last 10 years of our undisputed presence in high pressure air and gas compressors we have become a major supplier of complete new units as well as used/refurbished ones. Our no nonsense attitude and quick response on requests for spare parts has made us the top choice on the list of our hundreds of customers.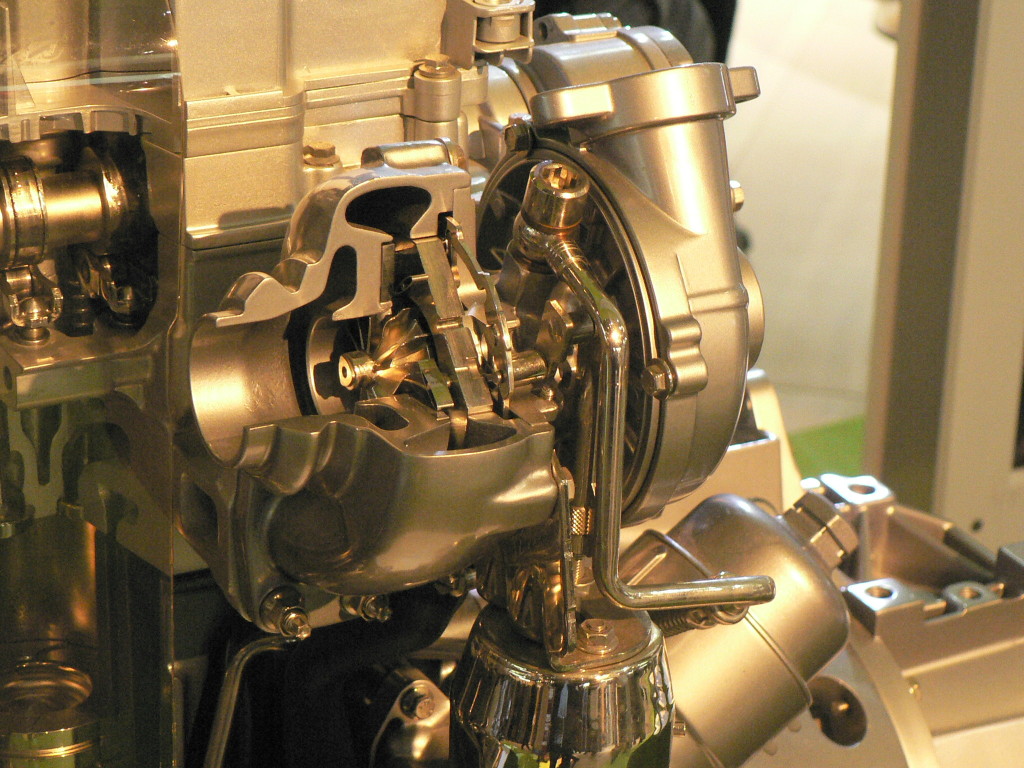 Turbo charger spare parts
With over 15 year's of experience in the marine parts supply business, I.S.T. Technical services is one of the few companies specialized in the field of Turbo chargers. Complete rotor assemblies, casings, and bearings can be supplied either new or used/reconditioned all accompanied with any requested classification certificate and with full warranty cover.
From our large stock of turbo rotors, we are able to configure any kind of specification for most types of turbo chargers. After assembly of the ordered unit, the rotor will be dynamically balanced, certified by requested classification society, and safely packed in a wooden fumigated case, ready to be forwarded to any place in the World.
Pumps new and spare parts
We are supplying all sorts of pumps including centrifugal, positive displacement, and cargo discharge pumps for use on commercial ships, offshore supply vessels, drilling Riggs, and cruise ships.
Separator spare parts
I.S.T. Technical services consults, troubleshoots, and repairs on board as well as at our own workshop.
All our supplied spare parts for separators are from Genuine makers or OEM (Original equipment makers)
Alfa Laval
Separator spare parts Service and repair on separators Reconditioned separators Reconditioned bowls Plates and gaskets for plate heat exchangers Reconditioning of plates Electric components Spare parts for FW generators
Westfalia
Separator spare parts Service and repair on separators Electric components Reconditioned bowls
Mitsubishi
Separator spare parts Service and repair on separators Electric components Reconditioned bowls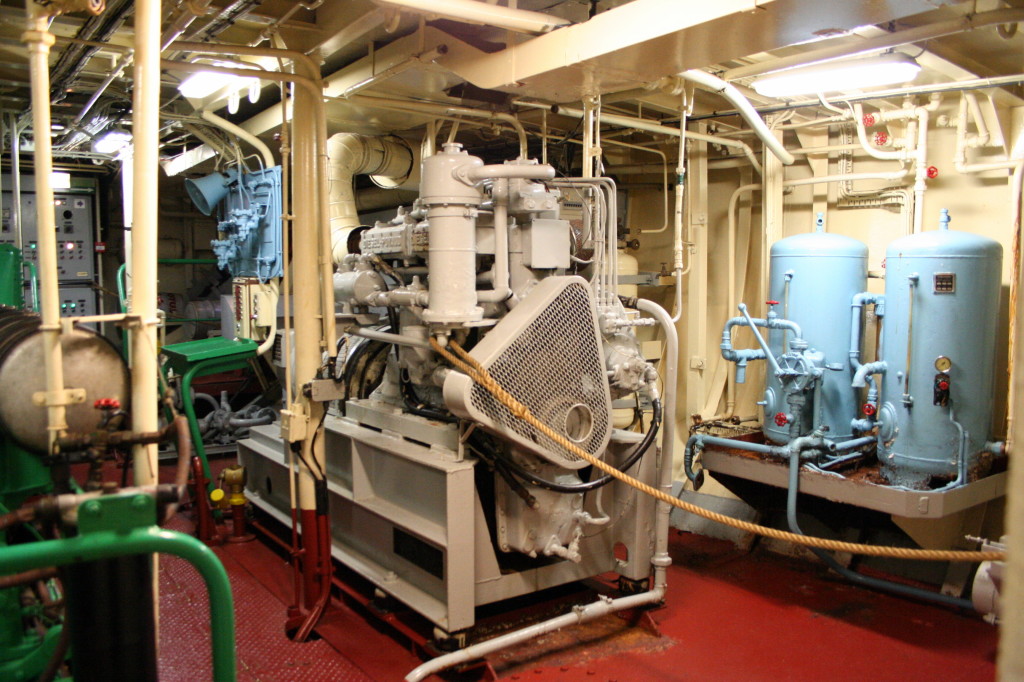 Auxillary engine spares
"WE GRIND CRANKSHAFTS IN-SITU"
I.S.T. Technical services has not only an excellent relation ship with most of the Auxiliary Engine builders, but also has excellent resources for OEM parts. Parts supplied by us are being examined and checked by our own quality control department, and after acceptance fully guaranteed.
Electromotors new and rewinded
Through the I.S.T. Technical network we have a 24/7 repair, rewind, and new supply service available. During the years I.S.T. technical services has become a real stockist of new and used Electric motors, Generators and alternators which can be delivered immediately upon ordering.
Main engine spares
I.S.T. Technical services delivers high quality Diesel engine parts made by various makers. The policy of the company is to purchase large quantities from various engine builder which enables us to compete with realistic price levels, and deliver parts from own stock on 24/7 basis. Presently I.S.T. technical services has over 45 pieces of cylinder liners in stock, from various different makers and of various different types. Also we have over 65 pieces of piston crowns on stock mostly new and reconditioned which can be supplied on exchange, and/or direct sale.
Besides having a large stock of new cylinder liners, piston crowns and cylinder covers, I.S.T. Technical services has also build up a large pool of exchange parts for owners which are in need of immediate replacement of their damaged parts. The big advantage of this pool is that owners are being reimbursed for their used/for repair parts, and do not have to wait for new parts while the old ones are being repaired.
All repared, reconditioned & new parts are fully tested by LLOYDS.
Various deck equipment
Mooring Wires
Crane wires
Wire slings
Galvanised/Stainless steel
All configurations of wires can be supplied, with thimble or with plane ends. The wires are fully tested according to the safe working load, and with Original makers certificate.
I.S.T. Technical services is stocking a full range of Mooring ropes and Mooring tails. Various compositions are available, whereby the mixed types (polyester-polypropylene) are floating types and all OCIMEF approved.
Polypropylene
Polyester-Polypropylene 30/70%
Polyester-Polypropylene 50/50%
Nylon
I.S.T. Technical services has various fenders (Yokohama type) on stock for sale and/or on rental bases for use in all ports of the Netherlands.
Rotterdam based Warehouse
Founded in 1992 at Rotterdam, the Netherlands initially as a trading company in marine spares and equipment however due to excellent service provided, the "around the clock" service and a "no-problem" attitude the company rapidly expanded and proved to be a serious competitor within the maritime and offshore supply industry.
I.S.T. Technical services exist of various departments all having there own specialized people and scope of supply, but working closely together sharing databases, customers and know-how.
Departments
Main engine spares (New/Recon/Exchange/repair)
Auxiliary engine spares
Turbochargers
Aircompressors
Pumps
Separators
Electromotors
Various
I.S.T. Technical services has build strong relationships with international (Japan/Korea/China) and national recognized manufacturers, agents and suppliers for Genuine, Licensee build, OEM as well as high quality private manufactured spare parts. Meanwhile we have build our own stock containing the most vital parts for Main as well as Auxiliary engines, turbocharger spares and separator spares which enables us to support clients 24/7 on 365 days a year base.
Situated in the World's biggest port, I.S.T. Technical Services BV has become a well known spare parts supplier and during her 15 years of existing consequently became a well known supply and service organisation for European, Japanese and Korean spare parts.
Due to our large stock positions and world wide link to our other offices and stock points I.S.T. Technical BV is able to offer most of the clients request within the same working day.
Being situated in Rotterdam enables us to deliver orders within matter of hours onboard at all Ports in the Netherlands, Belgium, Germany and france, subsequently airfreight out same day for arrival any port in the world for further connection onboard.