Anti-piracy KIT
Modern day maritime piracy is a world-wide phenomenon that poses a serious threat to international shipping.
The facts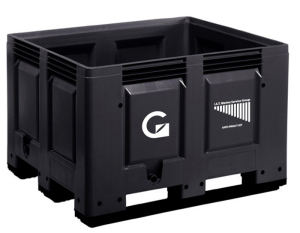 Over 2,600 pirate attacks, actual or attempted, were reported over the period 2004-2011, though there has been some recent decline due to the effort of naval task forces as well as a very large increase in the use of on-board armed guards. Somali pirates principally operate a capture-to-ransom model, with ransoms of up to $5.5 million per incident being collected. Elsewhere in the world robbery is the main motive for pirate attacks. The overall economic cost of maritime piracy in 2012 was estimated at $6 billion, down from $7 billion the year before and as much as $16 billion a few years earlier. Spending on on-board security equipment and armed guards increased from about $1 billion to $2 billion between 2011 and 2012. Other economic costs include additional travel days as a consequence of re-routing of ships; increased insurance costs of as much as $20,000 per trip; increased charter rates, as longer time at sea reduces the availability of tankers; the cost of faster steaming through pirate-affected seas; and greater inventory financing costs for cargoes that remain longer at sea.
Protection
I.S.T Marine Service Group has the biggest inventory in Rotterdam concerning Anti-Piracy equipment. We have carefully selected, tested and have proven to have the highest quality of different equipment in the market. For example, we do not import bullet proof items from Asia, we directly manufacture our bullet proof Kevlar vests, plates, helmets and visors in Scotland, fully certified and also approved by US army.
As the demand of Anti-piracy equipment strongly increased and a lot of customers asked us about a cost saving method without cutting or changing the quality we have selected and packed together the most crucial Anti-piracy items which need to be equipment on-board of the vessel and as well body armour protection for the crew.
All items packed in sealed waterproof boxes for easily installing the items in the piracy areas en restore when sailing in non-piracy areas. The items will be stored and not disappear and quality will be maintained. The special custom made waterproof boxed could be placed on top of each other and their for could be kept easily on board. The concertina razor wire can be kept in the boxes instead of placing on deck with the chance that crew could harm themselves.
Our Anti-piracy kits could be custom made as per demand of the customer, send us your requirement list and we will prepare our detailed custom quotation.
If you would like to have our a basic kit or require assistance in selecting the items, please don't hesitate to contact us for further information.

Refill service
So we have now our KIT which contains all necessary items which are safely stored and will not disappear. , but how do we safe the promised costs?
The additional free service which we grant to our customer will save the promised costs. If the vessel will call Rotterdam or Singapore, I.S.T will collect and re-fresh ONLY the items which need to be refilled. Customer may decide to or stock the Anti-piracy kit (free od charge) in our Rotterdam or Singapore warehouses for future calls to the piracy area or delivery to sister vessels which needs to supplied with the kit.
Our service and inspection agreement contains the following:
Inspection service in Rotterdam / Antwerp / Singapore area.:
Landing the piracy kit from vessel*
Checking the condition of the items in IST Rotterdam warehouse
Refill the missing items and replace the bad condition items**
Cleaning the boxes and items
Detailed inspection rapport to owners
Re-delivery to vessel or sister vessel*
* If a small launch is required this will be charged
** As per item price list
On the end of the road you will only purchase the items which needs to be refilled instead of re-purchase the items which you already have bought.